Happy Holidays!
If you are looking for something to brighten your day, I invite you to watch
Brian's Story
. Prior to his arrival at
Flying Kites
, Brian lived in the slums of Nairobi without a mother, access to formal education, and enough food to live healthily. Brian has dreamed of becoming a pilot since he could look up at the sky and imagine himself as the Captain to an airplane.
Now, someone on the other side of the world Brian's never met is making that dream come true
- he's going to pilot school! When Brian and I last spoke, he told me that "will do is best to not let us down." I, wholeheartedly, believe every word. He wants to pay-forward this act of kindness to someone else hoping to achieve their dreams in what seems like impossible circumstances. I can't help but think what a beautiful chain reaction: one stranger's act of kindness is impacting another person passionate enough to fulfill their dreams and help others along the way.
Imagine telling your loved ones that their gift contributed to inspiring students, like Brian. Now is your chance to make your gift even more special, thanks to the art pieces donated by San Francisco, Oakland, and other Bay Area artists.
Click here to buy something beautifully unique that also contributes to making children healthier!
Free domestic shipping! All funds raised go directly to Flying Kites School (visit site for more details:
classy.org/kateflieskites
).
WE ONLY HAVE $1,500 REMAINING to ensure all health programs are guaranteed for Flying Kites incredible students, like Brian!! Please, help us get there before the end of the new year, and give more with your gift this holiday season.
Not able to buy the art, but want donate anyways? You're the best! Donate to:
www.classy.org/kateflieskites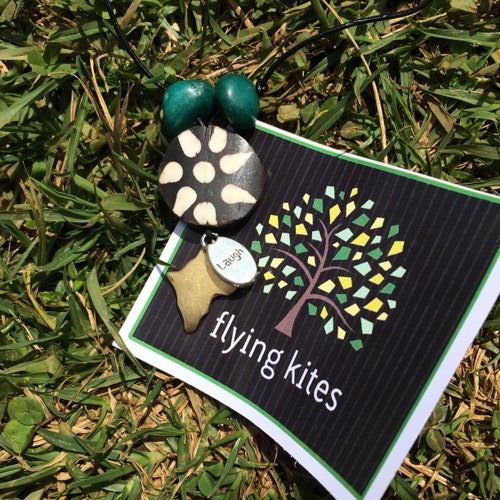 Kind Regards,
Kate Armstrong